Viking Snowdrifters - Snowmobile Club
Can collection is up at Pleasant Springs Pub on the corner of Hwy N and Koshkonong Rd.

Thanks for your support.​

Double click here to edit this text.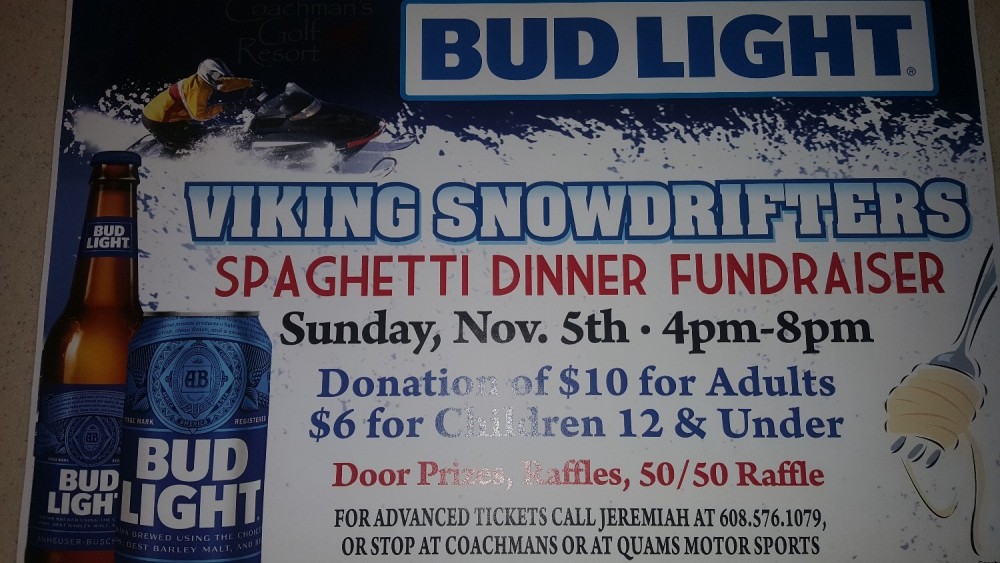 Safety Class at Quams motor Sports. December 2nd and 9th. from 9:00am to 1:00pm.
To sign up please send a email to Office@quamsmotorsports.com​​
​You will need Name, birth date, and DNR number.
Do not have your DNR number please call 1-888-936-7463.
Please do not wait, sing up now to save a spot.​​​